Strange Celebrity Addictions
by Daniel Korolija
We are all addicted to something, and usually, we're not even aware of it. Some of us enjoy watching the same TV show every day, while others compulsively coil locks of hair around their fingers. Celebrities have the same obsessions and compulsions as the rest of us. They're people too.
The phrase "celebrity addictions" brings drugs and alcohol to mind, but the truth is that famous people face a full spectrum of obsessions and fixations. From celebrity gamblers to shopping addicts, here's what the rich like to fixate on.
---
Olivia Munn
Hollywood beauty Olivia Munn has a bizarre obsession. The actress compulsively rips out her eyelashes. This behavioral disorder, formally known as trichotillomania, is usually caused by stress or anxiety-like nail-biting or cracking your knuckles. Trichotillomaniacs tear hair off their bodies.
Munn tried hypnotherapy with some success but confesses that when she is stressed, she still turns to lash-ripping.
---
Emma Watson
Actress Emma Watson is obsessed with learning new things. Judging by her most popular movie roles – Hermione (from Harry Potter) and Belle (from Beauty and the Beast) – we are not surprised at all. Both characters are real book lovers who read constantly.
Watson reads a lot of books too, but her obsession with learning new things doesn't stop there. As a UN Women Goodwill Ambassador and a women's rights activist, she travels the world meeting people, experiencing unfamiliar cultures, and absorbing new ideas every day. Watson has said that she'll never stop learning because she is completely addicted to knowledge. 
---
Donald Trump 
It may be hard to believe, but President Trump is reportedly afraid of germs. Strangely enough, even though he is a self-confessed germophobe, he resisted wearing a protective face mask when the COVID-19 pandemic struck.
Despite declining a mask, it wasn't hard for the President to keep his hands clean and avoid handshakes because he has fastidiously avoided dirt and human contact since at least the beginning of his real estate career.
The President uses hand sanitizer frequently and he reportedly doesn't like to be in the same room with sick people. He is so obsessed with germs that he doesn't allow anyone who is sniffling or coughing to enter the Oval Office. 
---
Rihanna
This 32-year-old singing sensation, a native of Barbados, famously spends much of her wealth on luxury houses, rare jewelry, and expensive clothes. What you may not suspect is that the world's richest female musician is addicted to contemporary art. It's not like we needed more reasons to idolize Rihanna, but there you have it: On top of being a badass, she is an art lover too. 
Rihanna is a regular visitor at art fairs and galleries around the world. She has an impressive art collection that includes "Get Up, Stand Up," a painting of Bob Marley by Rolling Stones guitarist Ronnie Wood, which the singer bought for her 20th birthday. Another piece we admire: a $160,000 portrait of Marilyn Monroe made of Swarovski crystals.
---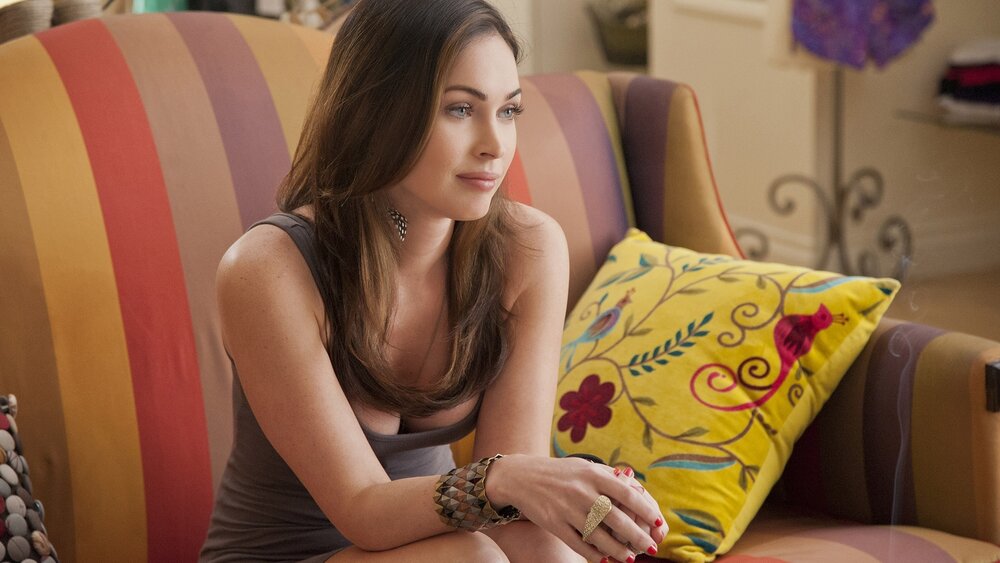 Megan Fox
You might say that buying a lot of expensive shoes is a silly way to waste money. Others say designer shoes are real masterpieces, so spending thousands of dollars on the best of them is justified. 
As for Megan Fox, she is obsessed with buying shoes. You can find practically anything in her collection – from smart Oxfords to glittery stilettos and delicate sandals. Fox doesn't care how expensive they are; she says she sees each purchase as an investment.
This Hollywood actress says her love affair with beautiful shoes began before she became famous. The first pair to merit a place in her collection? A pair of Roberto Cavalli heels worth $600. 
---
Charlize Theron
Though she says she never liked the title of the world's most beautiful woman, Charlize Theron definitely deserves it. Her flawless skin, ideal body, and healthy hair add up to a perfect conception of beauty in the modern world.
If you think Theron owes her beauty to healthy eating habits, think again. Not only does she like to eat junk food from time to time, but she says she's actually addicted to it. The actress once said: "I'll take anything fried." While more and more of her colleagues in Hollywood promote vegan food and gluten-free diets, Theron stays faithful to old American favorites – burgers and fries.