When Female Protagonists Take Over: The New Black Panther & More
Media has showcased for years, or decades in some cases, that female protagonists are more than capable of standing shoulder to shoulder with male counterparts. In many occasions, they're superior to male protagonists, and this even extends to times where a man has been replaced by a woman. Video games, for one, have done this spectacularly, such as Ellie replacing Joel in The Last of Us franchise, as well as television, making strides with the likes of Jodie Whittaker taking over as the 13th Doctor Who, and film showcases this just as well.
Recently, rumours and murmurs throughout Hollywood have made the rounds, discussing certain roles that should be taken over by a female actor, yet this is nothing new. From the possibility of a female Bond to a questionable decision to recast all of Ghostbusters as women, the thought of playing with gender roles is nothing new, yet films like Wonder Woman and Captain Marvel and shows like Fleabag and Stranger Things have showcased just how well the choice to have female leads as showstoppers can be.
Today, Spur Creative, prop makers for films and more, discusses the many times in pop culture that a female actor has elevated a role, been a questionable choice, and even potential female leads in the future.
---
Shuri (Letitia Wright) as Black Panther
In light of the tragic passing of Chadwick Boseman, discussions have arisen about who would take the place of Black Panther in upcoming MCU films, with some pointing towards the support character Shuri as the next logical choice. This certainly holds ground in terms of comic canon, as Shuri once took the mantle of Black Panther when T'Challa is attacked by a coalition of villains known as the Cabal.
Though she was originally rejected by the Panther God Bast (who, in the realms of Marvel Comics, is the one that bestows the Black Panther with their superpowers) Shuri becomes the second avatar of the god when defending Wakanda from invaders. It may be more in the realm of rumours right now, but seeing Wright and the character of Shuri transform the African American icon, Black Panther, into a hero for both race and colour would be a fantastic turn for the MCU and cinema.
---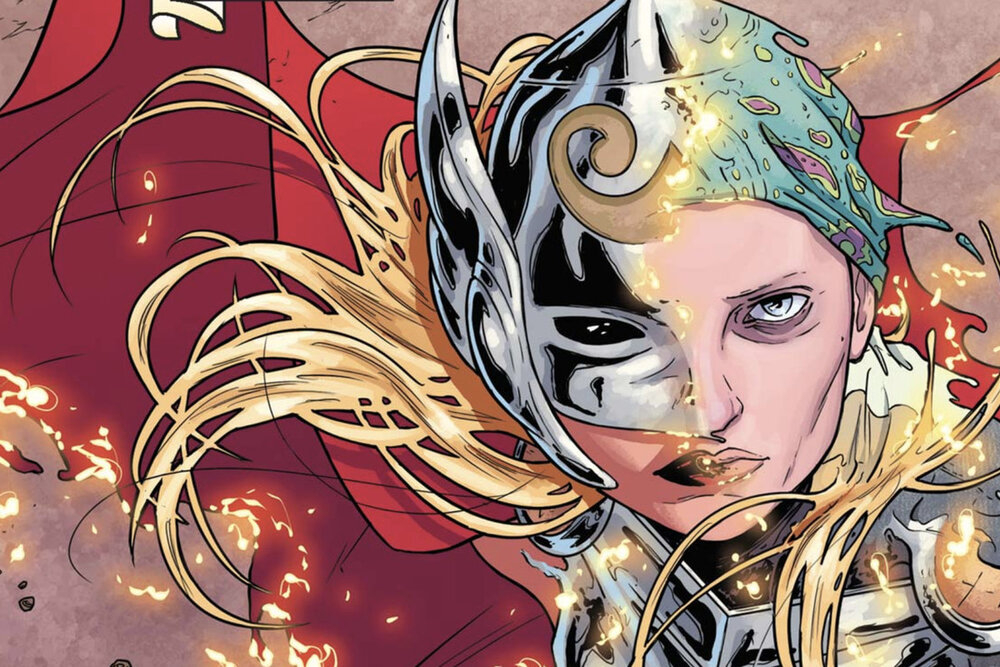 Jane Foster (Natalie Portman) as Thor
Another MCU inclusion, discussions of the fourth Thor film in the franchise, titled 'Love and Thunder' is set to see Natalie Portman as Jane Foster taking over the mantle of Thor. Many may consider this a decision made out of the blue, yet once again we can view the inspiration in the comics. Long story short, Thor as we know him once became 'unworthy' of wielding Mjolnir, the hammer that grants him most of his powers, and a cancer-ridden Jane Foster was deemed worthy of the power of Thor by the weapon.
Many have seen Jane Foster's run as Thor as being a superior iteration of the mantle. As odd as this seems, in context of the comics it makes a lot of sense, given how the lovable, jovial Thor that most of us known and love from the MCU can widely be attributed to Chris Hemsworth's portrayal and Taiki Waititi's direction of the character. Throughout the many decades of publication, Marvel's Thor has largely been an uninteresting, 'yay verily' style of warrior, whilst Jane Foster saw a strong-willing woman battling not only villains but cancer.
---
Rey (Daisy Ridley) as Rey
While there wasn't a male Rey in any previous Star Wars films, it's hard to argue that most characters in previous Star Wars were male; let alone the protagonists. Luke Skywalker, Han Solo, Anakin Skywalker and Obi Won Kenobi all had the prestigious roles of Star Wars protagonists, with the likes of Princess Leia and Padme being on the sidelines more often than not, yet from Star Wars VII onwards, Rey was the woman in charge of the franchise.
Many would see this a breath of fresh air, granted that in the original trilogy you could count the number of female characters on one hand (without even using your thumb). However, not all cries were rallying positivity, as some argued that Rey's character was handled less than perfectly throughout her tenure trilogy. Suddenly being overpowered, having little to no struggle, and the complete lack of consistency with her family ties saw her transform into an inspiring 'everyone can be a hero' story into being the 'latent, inevitable chosen one'. Regardless of this, few could say that she wasn't an effective protagonist. 
---
Debbie Ocean, Lou & More (Sandra Bullock, Cate Blanchett & More) as Ocean's Eight
It's no easy task to follow up a successful, ever-expanding, star-studded ensemble-led franchise, yet many would say that Ocean's Eight managed to pull it off. The previous Ocean's films were spearheaded by the charismatic powerhouses that are George Clooney and Brad Pitt, so when the thought of an entirely female-led cast for the franchise was considered, it was clear that only the best would be able to pull off the job. Luckily, 'the best' is what they opted for, securing the superb talents of Sandra Bullock, Cate Blanchett, Anne Hathaway and many, many other skilled actors.
This take on the heist genre made for a thrilling and interesting film that was led by fanatics actors who showed Hollywood how successful a female ensemble can be. Sadly, we often see films such as these flop in the reviews and the box office, including the almost universally lauded Ghostbusters and the severely disappointing Birds of Prey (aka, Birds of Prey: And the Fantabulous Emancipation of One Harley Quinn, aka, Birds of Prey, with Harley Quinn, all in lights). These female stars showed just how well audiences can react to female-lead ventures though, which brings plenty of hope to more films led by the fairer sex in the future.